The Fish Northwest Board is comprised of passionate recreational fishermen who serve in a volunteer capacity. We are all lifelong anglers. We fish alongside you and with the same passion for preserving the resource and preserving opportunity for the next generation.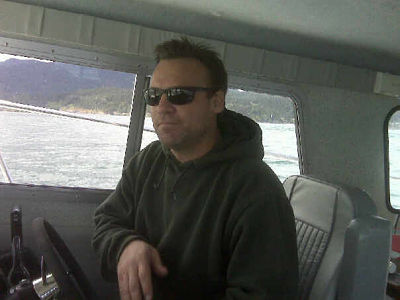 Brett Rosson
President
Brett has been an avid fisherman since a very young age. The earliest photo of him holding a fish is alongside his dad is at age 5. Upon moving to Anacortes in 2001, he discovered the world of salmon fishing. In the salmon, he found an awesome blend of color, shape, and unbelievable speed and agility. Hunting these creatures became his absolute passion and he likes nothing better than to spend his time fishing in the San Juan Islands. Brett served his country for over 20 years as a US Navy pilot and rescue swimmer, retiring in 2005. He is now a commercial airline pilot and in his off time, he and his wife own and operate Highliner and R&R fishing charters.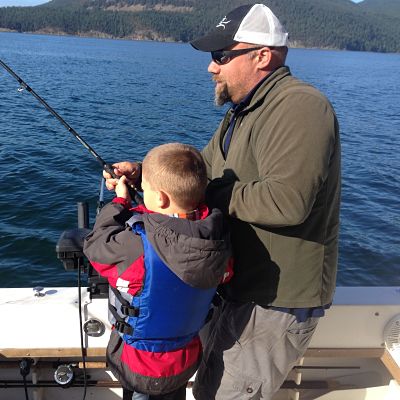 Mark Riedesel
Vice President
Mark has been a lifetime resident of Washington State, growing up in Southwest Washington where his family fished for salmon and steelhead year-round along the Lower Columbia River and its tributaries. After high school Mark moved to Bellingham in 1995 to attend college. In 2003 he began fishing in Marine Area 7 and instantly fell in love with the San Juan Islands and all the fishing opportunities it had to offer. In an effort to give back to such an important resource and ensure fishing opportunities for his own two children, he was selected as an advisor to the Washington Department of Fish and Wildlife for their Puget Sound Recreational Fisheries Enhancement committee in 2015. As an advisor Mark was exposed to vast amounts of data related to the fisheries that he'd now become so fond of. Since 2015 he has witnessed a continued decline in salmon fishing opportunities and became especially frustrating during the April 2020 North of Falcon salmon season setting process when our beloved winter blackmouth fishery was eliminated and the MA7 summer chinook fishery was switched to a quota-based season. Instead of just giving up and accepting this new normal, Mark decided to join Fish Northwest and contribute the knowledge he acquired as an advisor and fisherman. Mark is passionate about regaining meaningful salmon fishing opportunity and ensuring smiling faces for the next generation whenever they catch a salmon in the Puget Sound. He is a member and former chapter president of PSA (Bellingham).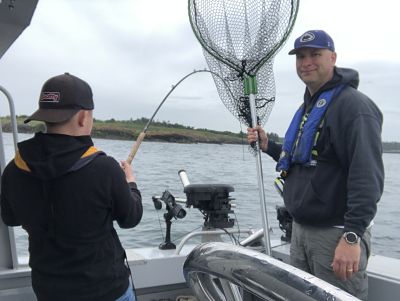 Barry Allyn
Treasurer
Barry is a husband, a father of three children and passionate recreational fisherman who fishes year round in the Puget Sound. He is a resident of Snohomish County, learning to fish while growing up along the north fork of the Stillaguamish River. When not planning his next fishing trip with family and friends he works as a software engineer during the day. He is a member of PSA (Bellingham). The continual and unnecessary decline in salmon fishing opportunity has compelled Barry to join Fish Northwest and become an advocate for recreational anglers.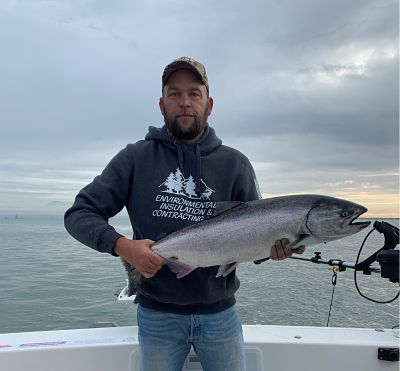 Rodney Holmes
Secretary
Rodney is a husband, a father of two kids, a small business owner and a life long resident of Whatcom County. He developed a strong passion for fishing and hunting at an early age which continues to grow to this day. Rodney strongly believes it is important to give back to his community both in his professional and personal life. He joined Fish Northwest to ensure future generations will be given the same fishing opportunities he has enjoyed.