The only way we, the recreational fishing community, are going to convince state and federal agencies to simply comply with the law mandating 50/50 equity in our fisheries is to unite and assert our rights as citizens. We strongly encourage you to get involved in this fight, as doing nothing means the cuts to our fishery will only continue to get worse!
Donate to Fish Northwest
The most impactful thing you can do is donate to FNW. We are engaged in a legal battle and are in this to win, but this could be a long road. We will need sustained support from those of you who want to see recreational salmon fishing restored to Puget Sound.
Become a Volunteer or Advisor
We are in need of talent and expertise in many areas to include: Law, web design, administration, lobbying, media, communications, and fundraising. If you are interested please email us at

[email protected]

.
Spread the Word On Social Media
Share links to the FNW web site and Facebook page on social media. The federal, state, and tribal governments are hoping that we just accept our fate and don't fight back. Make sure everyone in your social network is informed!


Distribute our Posters and Letters
Print out and post our literature prominently in local businesses where recreational anglers frequent. Ask the business to become a sponsor, then have them contact us to be listed on Our Supporters page.
Email Your State and Federal Legislators
There are many in Government who need to hear your voice. We can provide a form letter upon request, but a personally crafted letter is always best.
Send an email to WDFW, the Governor's office, and your elected politicians:
FIND YOUR LEGISLATIVE AND CONGRESSIONAL REPRESENTATIVES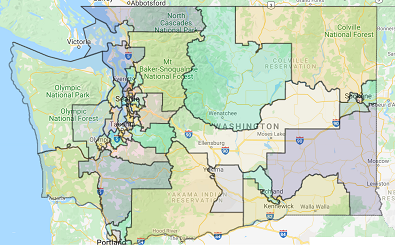 Kelly Susewind, Director of WDFW
Jon Snyder, Outdoor Recreation and Economic Development Senior Policy Advisor, Governor's Office
Kelly Cunningham, Fish Program Director, WDFW
Kyle Adicks, Intergovernmental Salmon Manager, WDFW
Mark Baltzell, Puget Sound Salmon Manager, WDFW
Kirsten Simonsen, Puget Sound Recreational Fishery Biologist, WDFW
Contact the Fish and Wildlife Commission | Washington Department of Fish & Wildlife
House Agriculture & Natural Resource Committee
Mike Chapman (D), Chair 360-786-7916 [email protected]
Melanie Morgan (D), Vice Chair 360-786-7906 [email protected]
Kristine Reeves (D), Vice Chair 360-786-7830 [email protected]
Tom Dent (R), Ranking Minority Member 360-786-7932 [email protected]
Bruce Chandler (R), Assitant Ranking Minority Member 360-786-7960 [email protected]
Senate Agriculture, Water, Natural Resources & Parks Committee
Kevin Van De Wege (D), Chair (360) 786-7646 [email protected]
Jesse Salomon (D), Vice Chair (360) 786-7662 [email protected]
Ron Muzzall (R), Ranking Member (360) 786-7618 [email protected]